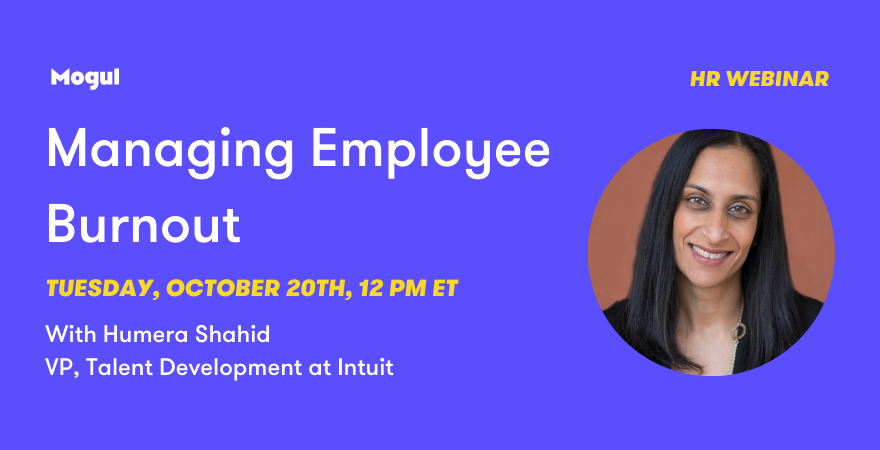 Your team members may experience employee burnout during seasons where there is a call for their productivity and critical thinking to be heightened, based on an especially challenging goal. However, 2020 has seen an increase in employee burnout for several reasons, including:
-The pressure to maintain a successful business during a global pandemic
-Extensive work-from-home periods
So how do we manage employees both virtually and in-person, that feel physically and emotionally exhausted? As HR leaders, how do we prevent future burnout with a post-COVID future that is uncertain?
We're excited to hear key insights from the incredible Humera Shahid, VP, Talent Development at Intuit, that answer these questions and more- and can't wait to see you there!
AGENDA
12:00pm Welcome
Morgan Smillie, Head of People Operations & Special Projects

12:05pm Presentation: Managing Employee Burnout
Humera Shahid, VP Talent Development, Intuit

12:35pm Q&A & Discussion

12:55pm Close
Registration is now closed