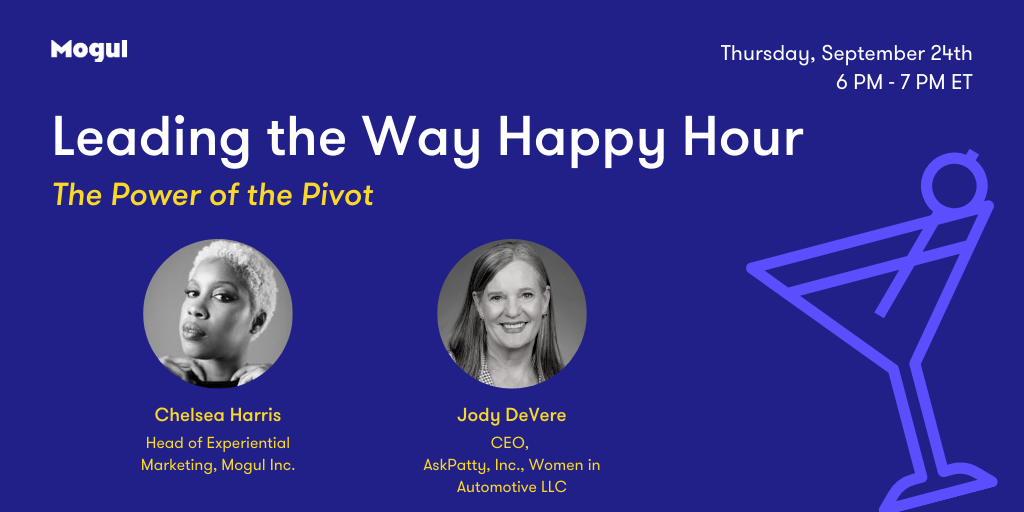 The Leading The Way Virtual Happy Hour will bring together executive women from top brands to connect and learn from one another through thought-provoking conversation and key insights on topics related to leadership best practices.
The word 'Pivot' has been amongst many of the terms used to discuss strategy during this pandemic. Adaptability is arguably one of the most important skills a leader can have, and it only shows itself during great challenges.

Join us for a powerful conversation on how to be a visionary leader amongst crisis and uncertainty, and the power of the pivot.
We're looking forward to virtually cheers-ing with themed cocktails, plus friendship-building and key learnings with the industry's best and brightest on Thursday, September 24th!
Registration is now closed